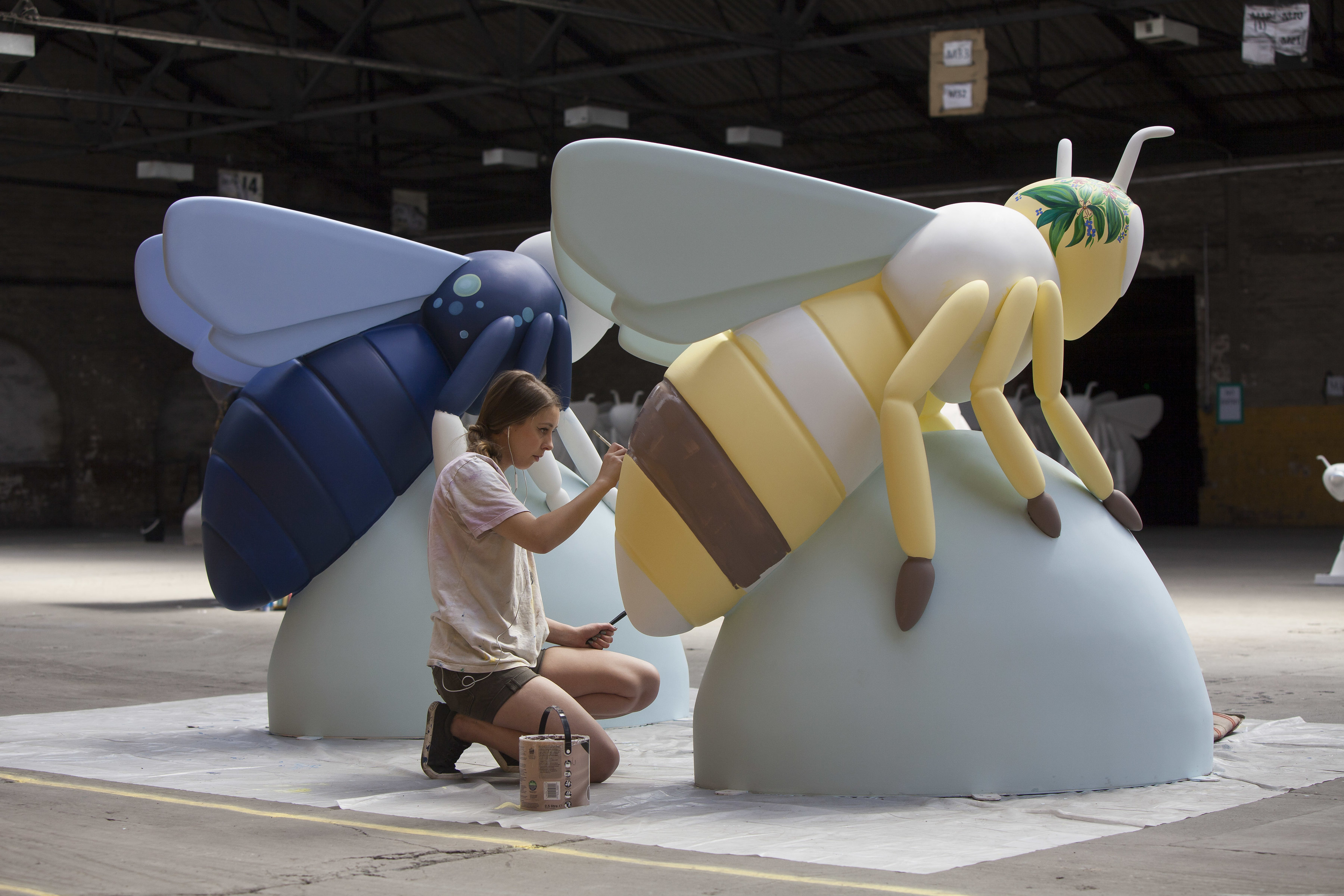 Some of the chosen designs for Bee in the City have been revealed today, giving the public a sneak preview of what they can expect when the trail comes to town. Dates have been officially announced and will see the Bees come out in their full glory this Summer from 23 July – 23 September 2018.
From the Stone Roses to the cobbles of Coronation Street, over 100 giant Bee sculptures will pay homage to some of the most iconic elements of Manchester in one of the biggest public art events the city has ever seen.
Manchester is well known for its music scene, and this has inspired some of the artists' designs for Bee in the City. I Wanna 'Bee' Adored by Lesley Hamilton is a fruity and humorous creation inspired by the Stone Roses' lemon covered debut album, whilst Mancunian artist Justin Eagleton takes us back to the days of 90s Madchester with his Hac 'Bee' Enda. Amy Coney's 24-Hour Party Bee will also be brightening up the city this Summer.
Not only is Manchester home to some of the biggest music artists and bands, it is also the birth place of one of the UK's best loved and longest running soaps, Coronation Street. Hilda Bugden pays tribute to one of their most memorable characters Hilda Ogden, whom artist Lee O' Brien has immortalised in a Bee form.
Fans of the cartoon character Mr Benn (Mr Bee-nn) are also in for a treat, as the famous bowler-hatted adventurer gets a bee makeover.
Other creations to look out for include the golden Au Bee, covered in a chrome sheeting by the Hydro Monkeys, and a Manchester Doodle Map design by local artist Dave Draws. Adam Pryce's Canal Boat Bee will give a nod to Manchester's canal network.
The Bees will be auctioned off in October to raise money for The Lord Mayor of Manchester's We Love MCR Charity, which works to improve the lives and life chances of Manchester people.