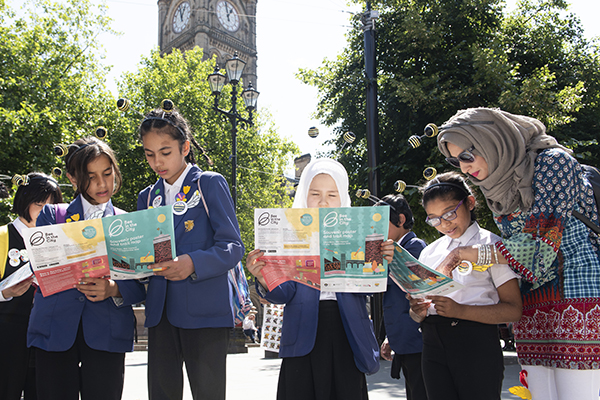 Found all of the colony? Download your certificate today.
Congratulations to the bee-rilliant Bee in the City explorers who have collected and ticked off all of the Bees displayed across Manchester.
The trail has now finished, so if you have some Bees still left to find, the Farewell Weekend on 12 – 14 October will be the last chance to complete your colony.
See them all gathered together in one location. Take selfies, snapshots and a last lingering look at all your favourites before many take off for the charity auction…
Once you've collected all of the Bees (or as many as you can manage!) download an A4 certificate to print and fill in at home. Well done and thank you for Bee-ing in the City this summer!